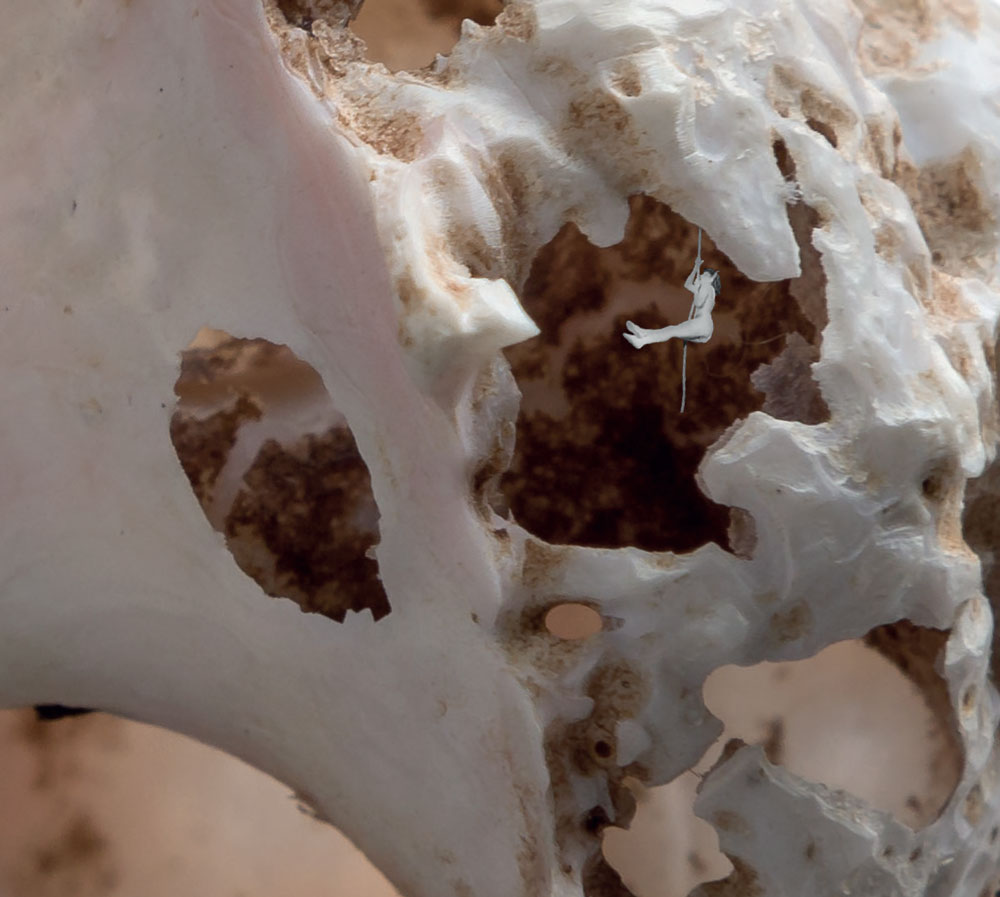 RUBIDOR #1
Tutti assieme, ognuno con il suo proprio tempo. Ritratto visionario del presente (e della splendida Rubidori Manshaft, che ha accettato di farsi rubare alcune riflessioni profonde)
RUBIDOR #1
All together, everyone following their own time. Visionary portrait of the present (and of the splendid Rubidori Manshaft, who granted permission to steal some deep reflections from Facebook)
E non mi convincerete,
nemmeno con la zuppa Wan Ton.
Fibonacci,
vienimi in sogno.
Quello che chiamate scandalo
è la vostra paura di vivere.
Se non vuoi che una cosa si sappia, non la fare!
È il tacco che uccide,
tacco e cappello pugno e martello,
è il tacco che uccide
qua.
Ho bisogno
ho bisogno di sei persone o più (di qualsiasi età)
che vogliano partecipare
ad uno scambio di libri!
Vi prometto
che ne varrà la pena.
Si deve solo scegliere un libro
e mandarlo ad una persona.
In cambio
si riceveranno
trentasei libri.
Ti vorrei vedere ancora
davanti a scuola,
fotografare i miei occhi orgogliosi
che ti guardavano.
Ho sognato i tuoi piedi stanotte,
li accarezzavo e ridevamo
della tua cuffia da bagno rosa.
Sei nei miei gesti
e so ricordare soltanto
il tuo compleanno,
date di gioia,
dove ti tempestavo di auguri
con voci diverse
che fingevi di non riconoscere
per poi scoppiare alla fine
in una ah ah ah.
Telefonata del giorno telefonata noiosa,
piccolo schizzo d'esercizio anti-noia,
siamo tutti esperti di elicotteri.
Ma davvero volete perdervi
questo spettacolo?
Davvero non volete sapere
come va a finire?
Chi si ricorderà di noi?
And you will not convince me,
not even with the Wan Ton soup.
Fibonacci,
come to me in my dreams.
What you call scandal
is your fear of living.
If you don't want anyone to know about something, don't do it!
It's the heel that kills
Heel and hat fist and hammer
It's the heel that kills
here.
I need
I need six people or more
(any age)
that want to participate
in a book exchange!
I promise you
it will be worth it.
You only have to choose a book
and send it to someone.
In return
you will receive
thirty-six books.
I would like to see you again
in front of school,
Photograph my proud eyes
that watched you.
I dreamt about your feet last night,
I caressed them and we laughed
about your pink shower cap.
You are in my gestures
and I can only remember
your birthday,
dates of joy,
where they bombarded youwith wishes
with different voices
you pretended not to recognise
until you exploded in the end
in a ha ha ha.
Phone call of the day
boring call,
a small practise sketch,
anti-boredom,
we're all helicopter experts.
But do you really want to miss this show?
you really don't want to know how it ends:
who will remember us?
Lyrics: Rubidori Manshaft /Music: Stefano Giannotti
---
IL CORPO NEL SOGNO
Canzone intimista, scritta in un giorno di forte mal di schiena
THE BODY IN THE DREAM
Intimist song, written on a day of bad back pain. Body slowly transforms into a petrified forest.
Coperto di muschio
riposo,
non so da quanto tempo
sono qui.
Lucciole,
briciole tremule
graffiano il buio
come lune filanti,
dipingono un'aurora qualunque,
pettinano nodi d'alghe
lungo la catena distesa
sognata dal corpo.
Devo mollare la presa,
ma non posso,
pronto allo schianto
è il tronco mio nel sonno.
Crolla in nuvole di polvere,
in pianti e sistemi
orbitali, casuali.
Semplicemente esistere,
come l'acqua, la sabbia,
la calce viva,
i desideri.
Ero erba
nel morbido letto
del fiume indifferente.
Cominciavo a sognare
cuccioli di corallo,
nari erose sottovento,
anemoni le mani.
Semplicemente abbandonare
la cartilagine,
il cammino capriccioso
delle correnti.
Ora quarzo,
unghia fossile nei fondali,
mi risveglio ogni tanto
foresta pietrificata.
Abito qui da sempre,
sempre presente,
discreto, silenzioso.
Scruto costante
le orme, i ricordi
di coloro che vanno.
Covered with moss
I rest,
I don't know how long
I've been here.
Fireflies,
flickering fragments
scratch the dark
like shooting moons,
paint an ordinary aurora,
comb knots of seaweed
along the stretched ridge
dreamed of by the body.
I have to let go,
but I can't,
ready for the crash
it's my trunk in slumber.
It crumbles in clouds of dust,
in torment and systems
orbital, casual.
Simply exist,
like water, sand,
quicklime,
desires.
I was grass
in the soft bed
of the indifferent river.
I began to dream
cubs of coral,
nostrils eroded leeward,
anemone hands.
Simply abandon
cartilage,
the unpredictable course
of the currents.
Now quartz,
Fossil nail on the seabed,
I wake up every so often
petrified forest.
I have always lived here,
always present,
discreet, quiet.
I constantly inspect
the footprints, the memories
of those that go.
Music and lyrics: Stefano Giannotti
---
NEGLIBOR
Un sogno popolato di luoghi e persone, un personaggio femminile che vuole a tutti i costi raggiungere Neglibor, ma si perde fra corpi che emergono dal buio.
NEGLIBOR
A dream populated by disturbing figures. A female character wants to reach Neglibor at all costs, but gets lost among trains, buses, bodies that emerge from the darkness. All of a sudden a second enigmatic female figure appears, with her face hidden behind a mask.
Donna: Ho un biglietto del treno
per Neglibor.
Salgo e mi accorgo
di essermi sbagliata,
Autista: questo è l'autobus per Bonglier.
Donna: Scendo,
l'autista
sta per partire,
appena in tempo,
appena in tempo,
busso e salgo di nuovo.
"Autista, mi sono sbagliata,
ho un appuntamento a Neglibor,
urgente
urgente
non voglio andare a Bonglier,
non ci voglio proprio andare,
assolutamente,
no".
Sorride e mi dice:
Autista: "Pochi metri
alla stazione,
trenta minuti,
solamente trenta.
C'è un un modo alternativo,
le biciclette degli Iescin
li ho visti proprio ieri
portare gente sui risciò".
Donna: Ecco una fermata,
la stazione dei treni,
chiedo dove siamo,
nessuno mi risponde.
Allora esco.
Nessun Iescin in vista.
cè una zingara anziana
sta parlando al cellulare
in mezzo alla strada.
Chiedo ad una passante
la via per Neglibor
sembra non capire,
sembra
non ascoltare,
sembra,
forse è una Numera,
forse
ha paura.
Autista: Il viaggio continua
fra corpi
che emergono
dall'oscurità del bosco,
Seconda donna: un gabbiano senza bussola,
un mandriano al galoppo…
Autista: Alla fine ricompare
una delle due donne
sognate,
porta una maschera,
si agita in un amplesso,
non riesce a svegliarsi
e sogna
Le due donne: sogna
Autista: l'uomo disteso
che la sognava.
Woman: I have a train ticket
for Neglibor.
I get on and realise
I have taken the wrong one,
Driver: This is the bus for Bonglier.

Woman: I get off,
the driver
is leaving,
just in time,
just in time,
I knock and get on again.
Driver, I made a mistake,
I have an appointment in Neglibor,
urgent
urgent
I don't want to go to Bonglier,
I really don't want to go,
absolutely,
not.
He smiles and says to me:
Driver: just a few minutes
to the station,
thirty minutes,
only thirty.
There's an alternative world,
the Iescin bicycles
I just saw them yesterday
bringing people on the rickshaws.
Woman: Here's a stop,
the train station,
I ask where we are,
no one answers.
So I get off.
No Iescin in sight.
there's an old gypsy
talking on a cell phone
in the middle of the street.
I ask a passerby
the way to Neglibor
it seems he doesn't understand,
seems
he doesn't listen,
seems,
maybe he's a Numera,
maybe
he's afraid.
Driver: The journey continues
among bodies
that emerge
from the darkness of the woods,
Second Woman: A seagull without a compass,
a herdsman galloping.
Driver: In the end
one of the two women
dreamed of reappears,
wearing a mask,
she shakes in an embrace,
can't wake up
and dreams
The two women: dreams
Driver: the outstretched man
that dreamed of her.
Music and lyrics: Stefano Giannotti
---
BLU MARRONE
Strumentale, Stravinski, Drum's'Bass, ecc. ecc.
BLU MARRONE
Instrumental, Stravinski, Drum's'Bass, etc. etc.

Music: Stefano Giannotti
---
INVISIBILE (Bolero terzo)
Un viaggiatore solitario, un po' annoiato dopo molte ricerche scopre per caso il segreto dell'invisibilità, ma…
INVISIBLE (Third bolero)
A solitary traveller, a little bored after so much searching, happens upon the secret to invisibility, but…
Sono partito
e non ho visto nulla
Sono tornato
e ho deciso
di diventare invisibile.
Mi sono concentrato,
niente da fare.
Mi sono nascosto,
mia moglie mi ha trovato,
l'acquaio da riparare.
Allora ho pianto
e siccome
le palpebre
da molto tempo
non spolveravo
il fango,
il fango
calare ha fatto
le saracinesche
dei miei occhi,
così davvero
nel buio del mio sguardo
son diventato invisibile.
Si sono accorti che mancavo.
Hanno annusato l'aria attorno a me.
Certamente
non mi vedevano
ma potevano udirmi,
gustarmi,
mi toccavano.
Ho smesso quindi di respirare,
ritratto le mani
imploso l'orecchio,
la lingua arrotolata,
così da non poter
narrare
questa storia nemmeno.
Scomparso ai loro sensi
in un'eclissi
negato a tutto e tutti
schivati i passaporti
finalmente
non mi trovavano
ma potevano sentirmi,
percepirmi
mi capivano.
Mai dati per vinti
genuflessi hanno iniziato
a pregarmi.

Allora ho riso
e siccome
ero sparito da molto tempo
fra canti e lodi
hanno eretto altari sontuosi
nel mio nome,
banchetti
solenni
vini pregiati
che in nessun caso
avrei gustato,
odorato
toccato udito
o visto.
Animatamente
hanno imbastito
una discussione.
"Ha detto questo"
"No ha detto quello".
Due eserciti schierati
uguali e contrari in mio nome
se le sono date di santa ragione.
Così non potendo
più sopportare questa idiozia
ho srotolato la lingua,
dischiuso l'orecchio,
sturato il naso,
allentato le dita
e finalmente aperto gli occhi,
"Guardate sono io
sì, sono proprio io"
Increduli
hanno continuato a combattere.
Anzi mi hanno convinto
a condividere la guerra.
Perciò
mi son trovato
a marciare alla testa di un esercito
e poi dell'altro
cantando e gridando in mio nome,
nel bel mezzo di una città
inodore,
un punto cieco e silenzioso
senza sapore.

A quel tempo ero feroce,
il più feroce
animalesco e brutale,
distrutto ho tutto,
favorevole o contrario,
senza programma
o traguardo ideale.
Alla fine nulla è rimasto
soltanto cenere e macerie
Allora sono partito
e non ho visto nulla
Sono tornato
e ho deciso
di diventare invisibile.
Mi sono nascosto,
niente da fare
mia moglie mi ha trovato,
il cofano bloccato dell'auto.
Allora ho pianto
e siccome
le palpebre
da molto tempo
non spolveravo
il fango
il fango
eccetera eccetera
eccetera.
Ancora oggi
a volte si parla di me.
C'è chi dice
che il mare mi abbia inghiottito,
molti secoli fa,
C'è chi pensa
che ero amante delle donne,
altri credono
che fossi astemio.
La scienza
mi vuole pietrificato
in orbita sulla cometa.

Gli eretici aspettano
ancora la mia venuta.
I terroristi mi fanno male.
I commercianti mi annotano
nella lista delle spese.
I musicisti…be',
i musicisti
lasciamo perdere.
Io sono contento
di esser stato utile a tutti.
Tanto è uguale.
Non cambia nulla.
Alimento le leggende
devoto ed ostinato,
tanto per fare qualcosa.
Mi diverto un po'
alle mie spalle.
Inganno il tempo
e lui inganna me.
Proseguo immobile
fingendo di immaginare.
I left
and didn't see anything
I came back
and decided
to become invisible.

I focused,
it was useless.
I hid,
my wife found me,
have to fix the sink.
So I cried
and since
I hadn't dusted
my eyelids
for so long
the mud,
the mud
the shutters
of my eyes
lowered,
so really
in the darkness of my gaze
I became invisible.
They realised I was missing.
They sniffed the air around me.
Certainly
they didn't see me
but they could hear me,
taste me,
they touched me.
So I stopped breathing,
withdrew my hands,
imploded my ear,
rolled my tongue,
so I couldn't even
narrate
this story.
Disappeared to their senses
in an eclipse
denied to everyone and everything,
evaded the passports finally
they couldn't find me,
but they could hear me,
perceive me,
they understood me.
Never giving up,
genuflecting they began
to pray for me.
And so I laughed
and since
I had been gone for so long
amid songs and prayers
they built sumptuous altars
in my name,
solemn
banquets,
fine wines
that in no case
would I have tasted,
smelt,
touched, heard
or seen.
Animatedly
they started
an argument.
"He said this"
"No, he said that"
Two armies lined up
equals and opposites
in my name
punched the lights
out of each other.
So I, no longer able
to handle this nonsense
unrolled my tongue,
opened my ear,
unblocked my nose,
loosened my fingers
and finally opened my eyes,
"Look, it's me,
yes, it's really me!"
Incredulous
They continued to fight,
actually, they convinced me
to join the war.
Therefore
I found myself
marching at the head of one army,
then of the other
singing and shouting in my name,
in the middle of a
scentless city,
a blind and quiet point
tasteless.
At that time I was ferocious,
the most ferocious,
wild and brutal,
I destroyed everything,
in favour or dissenting,
with no plan
or ideal aim.
In the end nothing remained,
only ashes and ruins
So I left
and didn't see anything
I came back
and decided
to become invisible.
I hid,
it was useless
my wife found me,
car bonnet wouldn't open.
So I cried
and since
I hadn't dusted
my eyelids
for so long
the mud
the mud
etcetera,
etcetera,
etcetera.
Still today
they sometimes speak of me.
Some say
the sea swallowed me up,
many centuries ago,
Some think
I was fond of women,
others believe
I was a teetotaller.
Science
wants me petrified
in orbit on a comet.
The heretics still waiting
for my advent.
Terrorists hurt me.
Merchants count me
on their expense list.
Musicians…well,
musicians
forget about it.
I am glad
to have been useful to everyone.
Anyway, it's the same.
Nothing changes.
I stir up legends
faithful and obstinate,
just for something to do.
I have fun
behind my back,
I cheat time
and he cheats me.
I carry on motionless
pretending to imagine.
Music and lyrics: Stefano Giannotti
---
STRIPPALE
Un brano nato per uno strip-tease (lo strip di Alessandra ne Il Duca delle Prugne di Aldes/Roberto Castello), divenuto successivamente la colonna sonora di un film-documentario sul processo di Norimberga (A Man Can Make the Difference di Ullabritt Horn)
STRIPPALE
A piece created for a strip-tease (Ale's strip in Il Duca delle Prugne/The Duke of Prunes by Aldes/Roberto Castello), it later became the soundtrack for a documentary film on Benjamin Ferencs and the Nuremberg Trials (A Man Can Make the Difference by Ullabritt Horn). To the dear memory of Ullabritt Horn.
Music : Stefano Giannotti
---
UN PARADISO CON IL MAL DI TESTA
Ah, l'amore!
A PARADISE WITH A HEADACHE
Ah, love!
Voci vivaci,
corse sui prati,
giochi,
salti e sorrisi.
Cartoline,
gocce di pianto
e caldi raggi di sole.
Millepiedi, piume e crini
con
amici qualunque,
passeggiano.
E la
luna lassù.
E' un paradiso
con il mal di testa
e decisioni pesanti.
Di baci placherò
ogni tuo petalo di sete,
oggi
o un'altra volta,
qui,
o nel bel mezzo del niente
Penso, dai, l'ora giusta è le sei.
Poi la
luna lassù.
Lively voices,
races on the lawn,
games,
jumps and smiles.
Post cards,
drops of tears
and hot sun rays.
Millepedes, feathers and horsehair
with
any friends,
they stroll.
And the
moon up there.
It's a paradise
with a headache
and difficult decisions.
With kisses I will placate
each of your silk petals,
today
or another time,
here,
or in the middle of nothing
I think, come on, the right time is six.
Then the
moon up there.
Music and lyrics: Stefano Giannotti
---
NASCITA DEI FIORI
Poema da camera in tre movimenti. Sulla collina dove vanno a morire le fate nascono migliaia di fiori, uno per ogni fata.
Il cimitero delle fate
Di passaggio
Prato Fiorito
BIRTH OF THE FLOWERS (1989/1996/2017)
Chamber poem in three movements. On the hill where fairies go to die, thousands of flowers are born, one for each fairy.
The Fairy Cemetery
Passing
Flowery Meadow
Music: Stefano Giannotti
---
ORFEO E MOIRA
Rivisitazione del mito di Orfeo ed Euridice in chiave circense. Orfeo vaga per monti e valli, depresso e un po' con il senso di colpa. Infatti non si è voltato in tempo e la sua Moira è stata sbranata dalla leonessa.
ORPHEUS AND MOIRA
In the Greek myth, Orpheus sings through mountains and valleys, despairing because he turned to see his Eurydice, thus causing her death. In this song, Orpheus sings through mountains and valleys, despairing because he didn't turn around in time, and his Moira was torn to pieces by a lioness.
Fango e sasso
solo suolo
vuoto e vano,
sto avanzando
con fatica,
l'orizzonte
si allontana
insieme a me.
Se mi volto
piomba il giorno
mio fra le ombre
senza corpo.
Dove sei
maschera mia?
Varco il guado,
guido i passi
fra le aiuole
che calpesto
io ti cerco
ogni notte,
puoi udire
il canto mio?
Volo invano
su triangoli
equilateri e trapezi,
l'elefante
dorme già.
Lui riposa,
io mi stanco,
la leonessa
strizza l'occhio,
lecca i baffi
si fa beffe di noi due.
Non mi son
voltato in tempo
ti ha mangiato
osso per osso,
forse tutta
in un boccone,
ti ha mutata
in un bel sogno
senza corpo
e fantasia.
Vado e canto
di tramonti,
mi lamento
nei meriggi
la speranza
ho perso ormai
di trovarti
tutta intera
col sorriso
sempre uguale
ad accoglier
l'amor mio.
Cerco tracce
di capelli
fondotinta
sui cespugli,
rosse labbra
denti ed unchie
nei profondi
laghi e fiumi
sonnolenti
tra le tetre
pietre della via.
Mud and rock
only soil
empty and futile,
I am advancing
straining,
the horizon
recedes
along with me.
If I turn around
my day falls
mine among the shadows
with no body.
Where are you
my mask?
I cross the ford,
guide my steps
among the flowerbeds
that I trample
I search for you
every night,
can you hear
my song?

I fly in vain
on equilateral
triangles and trapezoids,
the elephant
is already sleeping.
He rests,
I get tired,
the lioness
winks,
licks her lips
she will make a fool of us both.
I didn't
turn around in tim
she ate you
bone for bone
maybe everything
in one bite,
she transformed you
into a nice dream
with no body
or imagination.
I go and sing
of sunsets,
I complain
in the afternoons
I have now lost
the hope
of finding you
whole
with a smile
still the same
to welcome
my love.

I search for traces
of hair,
makeup
on the bushes,
red lips
teeth and nails
in the deep
lakes and rivers
sleepy
among the gloomy
stones of the road.
Music and lyrics: Stefano Giannotti
---
RUBIDOR #2
Un chill-out sugli accordi e il ritmo di Rubidor #1

RUBIDOR #2
A danceable chillout based on the rhythms and cords of Rubidor #1
Music: Stefano Giannotti